The Story behind
The Marketing Depot
We Are A Toronto-Based Company That Does Not Outsource Anything, Unlike Other Agencies In Our Industry. Our Work Is Done In-House!
Well, well, well, look who it is! It's us, Silentblast Inc., the website wizards designing and developing sites for almost two decades. We've been around the block a few times, and let's say we know our way around the internet like the back of our hand.
We've decided to spread our wings and let our new venture, "The Marketing Depot," take flight. Don't worry; we aren't abandoning our first love – Contractors and Trades. 80% of our client base consists of these hard workers, and we understand their unique challenges.
Our team of pros has the know-how, skill set, and experience to create a website that will knock your socks off. We take a personalized approach to every project, so we'll get to know you and your business like we know our coffee order.
Whether you need a sweet and simple website or as complex as a Rubik's Cube, we've got you covered. We don't just create websites – we create online marketing machines that drive traffic, generate leads, and make your business grow like a weed.
So, if you're a Toronto Contractor looking to take your online presence to the next level, you've come to the right place. We'll be committed to your success and can't wait to start!
Antonio Navarrete, Strategist / Creative Director
The Marketing Depot is a Division of Silentblast Inc.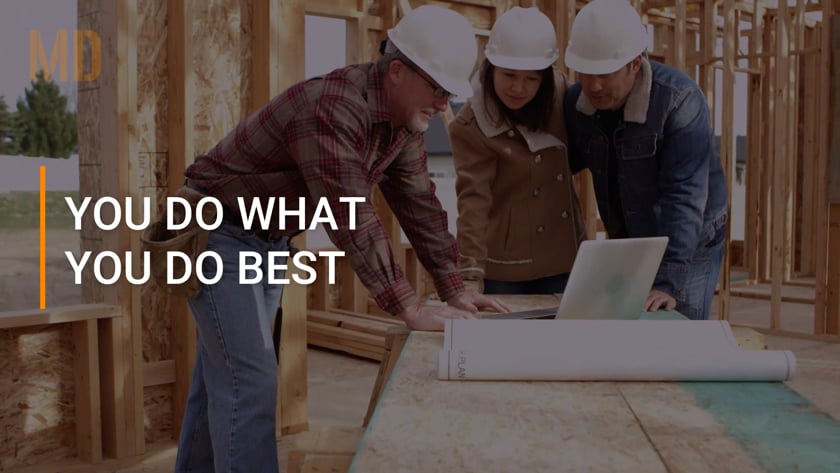 Qualified Leads Generated
With over 20 years of industry experience, you can rely on our expertise and guidance for your website project.
We don't just think about design; we think about your business and how to talk to your customers.
We're in this together. With our guidance and a website built to boost your business, your ROI is our success.
We believe your business is unique, and so should your website and internet strategy. We will customize the right solution for your online business goals.
We offer competitive pricing and provide solutions for any size business. We are also well equipped to help you grow.
We maintain our client relationships for many years. Our clients look at us as partners in their businesses. We take pride in that.
Technology is constantly changing, so we are continually educating ourselves on the latest techniques to keep our clients ahead.
We've built a solid reputation by guiding our clients with honesty and best practices.
We don't outsource. We do all our work in-house in Toronto, Ontario, Canada.
Last year, 88% of all new business came from client referrals. Did we mention we love our clients?
The Marketing Depot Academy
In today's digital age, having an online presence is essential for businesses of all sizes. This is especially true for contractors, who rely heavily on local customers to keep their...
In today's digital age, having a website is crucial for any business to stay competitive. Your website is often the first point of contact for potential customers, and it can...
How investing in professional web design can help contractors achieve a higher return on investment (ROI) and grow their business over time. As a contractor, your website is the face...
The Marketing Depot is a division of Silentblast Inc. We focus on designing and developing Contractor Websites and Marketing. With almost 20 years of industry experience, we can help your business get more leads from your website.